Hey Family…..Can we say piping? Have you ever added piping to any of your garments? Or thought about adding piping to your garments?  Honestly, I have not.  But when this McCall's  pattern came to life I was like Yasssss…….This is outfit #3 of 40 for my Forty 'til 40 favorite makes.  Now I have always loved the statement piping detail makes on a garment, but just not on me..lol  Have you ever seen an outfit on someone else and say WOW, that looks great on them, but I could never pull that off.  Well, that's how I've always felt about piping detailing until I actually saw it on me and I actually liked it. Taught me a lesson!
I made this outfit for the Jan/Feb 2019 issue of Sewn Mag (which I hope you got your copy)!  That issue may be sold out. In that issue however, I detailed how to make the piping and add it to your garment.
I really love McCall's patterns.  I can usually cut the pattern to fit with very little alterations. I cut the size 10 in the blouse and 14 in the pants.
The flounce in these pants gave me so much life.  It just sets the pants right. And that one sleeve blouse…OKAY!!! I see you..lol
Thank you so much for stopping by.  I hope you enjoyed this look as much as I did and I can't wait to see you again.
Much love and Many Blessings!
Tisa
Pattern: McCall's 7692 View A & B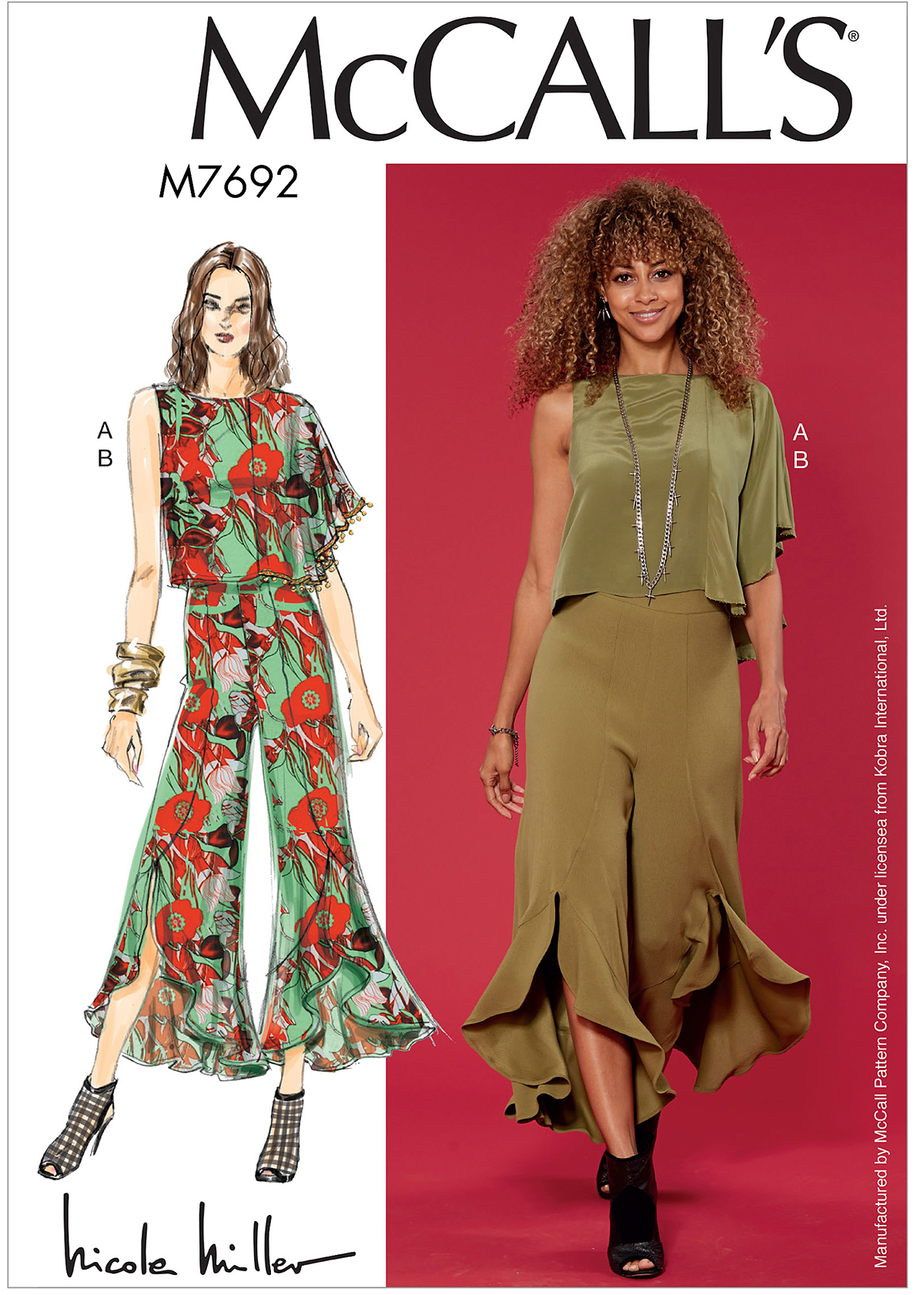 Fabric: Joann Fabric
Shoes: Ross (Dress For Less)
Photo Cred: Luke Balentine Moment 2 Remember