Hey Family….Were rolling out of spring and into summer and I'm loving it!  I would love it even more if I could really experience the seasons as they change. I live in South Florida and here in South Florida we don't get much experience of seasons.  Our weather seasons are hot, hotter, hottest, and DAMNNNNNN it's HOT today..lol  If hotter and hottest is a word..lol Now as for this dress, it's perfect for our S Florida "seasons" and will always be in rotation for me……..
Here is #4 of 40 for my favorite makes.  I made this McCall's pattern sometime last year and I quickly fell in love with it.  This pattern is a true wrap dress. The flounce on the sleeves was the selling point for me.  There's something so sexy about a woman when she show's her shoulder, I think.
I cut the size 10 in the bodice and a size 12 in the skirt.  The instructions were very easy to follow. Now sewing that narrow hem was very time consuming and made me wanna cry..lol… but worth it!
The colors in this fabric are Ah-MAZ-ING.  I love the way the colors pop in this fabric and that walk away appeal…yassss…I'm here for it. I'm not sure if Joann Fabric still has the fabric but HERE is something similar.
This dress is very flattering and flirty (which is always a win for me). It can be worn dressy or casual.
Thank you so much for stopping by. I hope you enjoyed this look as much as I did and I can't wait to see you again.
Much love and Many Blessings!
Tisa
Pattern: McCall's 7745 (View A)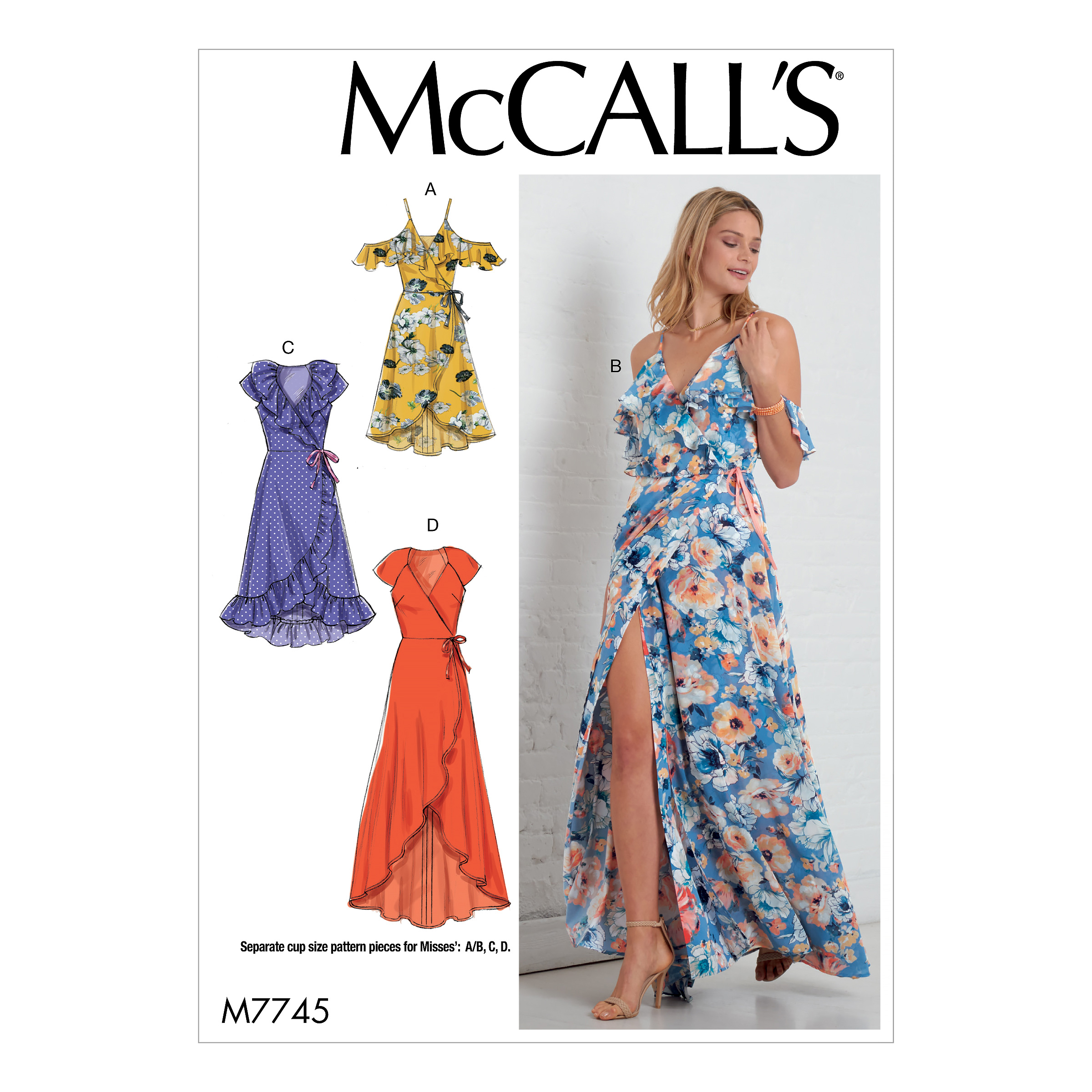 Fabric: Joann Fabric
Shoes: Aldo
Photo Cred: Luke Ballentine Moment2Remember