Hey Family!!!  I love it when a plan comes together!!  I have been wanting to make a track suit for the longest time, but I didn't want no ordinary track suit. I wanted a conversational piece. One that would make you say…"Now where did you get that from?" And I think I did it……
We are at the half way point guys!  Can you believe it? Here is look #20!  What better way to celebrate than on Jamaica independence with my Jamaican track suit!  HAPPY 57th INDEPENDENCE JAMAICA!!!
HISTORY
The National Day of Jamaica celebrates independence from the United Kingdom on August 6, 1962.
Jamaica was one of the first colonies in the so-called "new world."  Spanish rule began in 1509. Nearly 150 years later Jamaica was taken by the British on May 11, 1655 during the Anglo-Spanish War.
In 1958, Jamaica became a founding member of the West Indies Federation. September 1961, Jamaica was  dissatisfied with the federation and 54% of voters wanted to leave the island. There was an election and it was won by the Jamaica Labour Party under the leadership of Alexander Bustamante.
This led to the Jamaica Independence Act being passed by the United Kingdom Parliament on July 19th 1962. Independence was granted on August 6th 1962.  This was the first time the Jamaican flag was flown.  Bustamante became Jamaica's first Prime Minister and Jamaica joined the Commonwealth of Nations.
I am of Jamaican decent. My mother was born in the island of Jamaica.  We make several trips back on an annual basis.  If you've never been, put it on your bucket list!  you WILL enjoy yourself!
THE OUTFIT
When I saw this PATTERN I knew it was a MUST HAVE!!  I loved the detailing of the color blocks, which sold me.  The wheels starting turning in my head and the rest is history…..  The jacket is fully lined.  I opted not to add draw strings to my pants.  The zipper detail at the hem…LOVE IT!!
This was my first time matching lines.  I try my hardest not to but stripes, plaids, chevron, etc… fabric because I DESPISE having to match the lines.  But for this I knew it was a must and I'm SUPER proud of the results.
The feeling of SUCCESS!!! LOL
Thank you so much for stopping by.  I hope you enjoyed this look as much as I did.  I can't wait to see you again.
Much Love and Many Blessings!
Tisa
Pattern: Simplicity 8702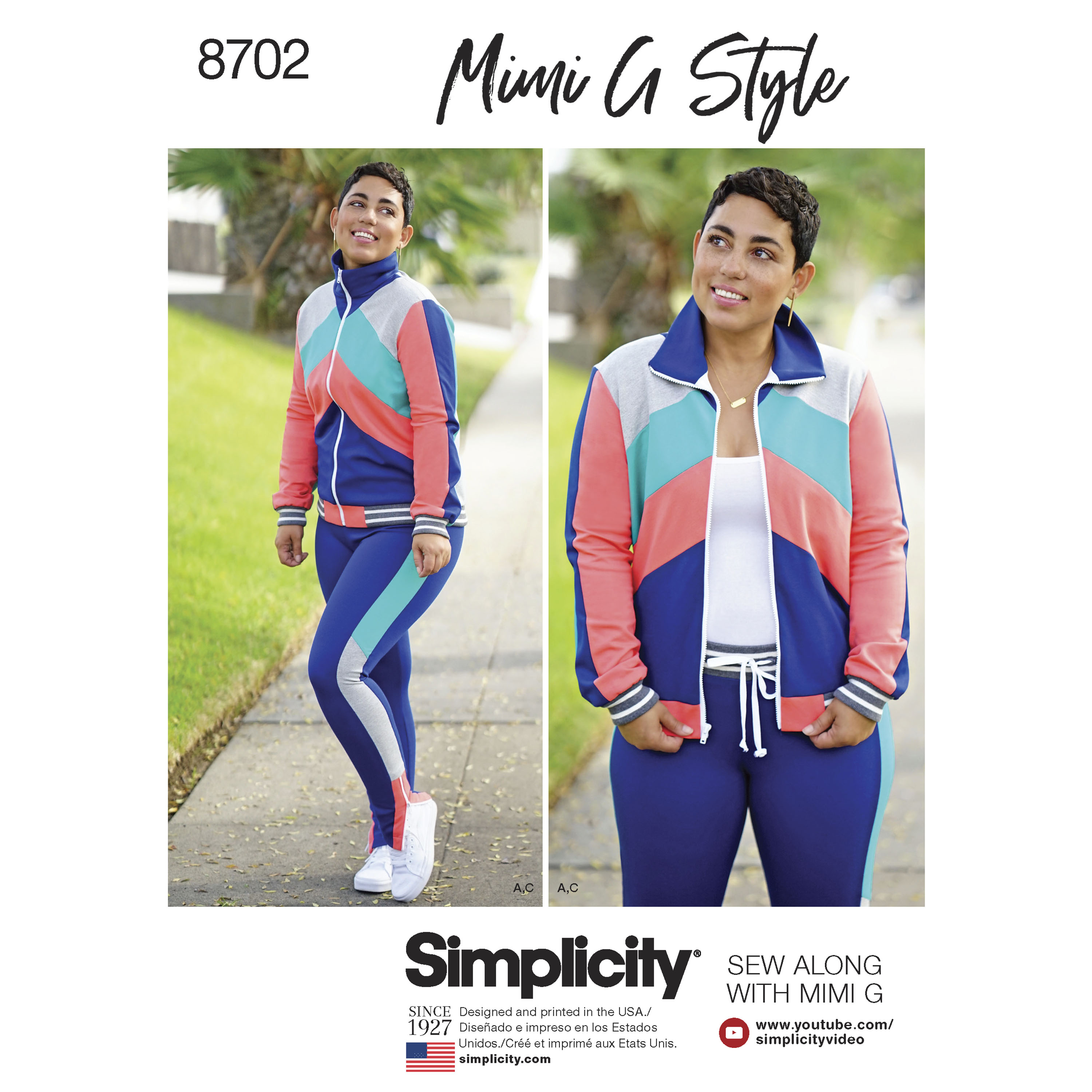 Fabric: A to Z Fabrics (local in my area)
Photo Cred: Derrick Taylor